Automatic Diecutting & Foil Stamping Machine with Stripping Alternative
Model : 1050SFi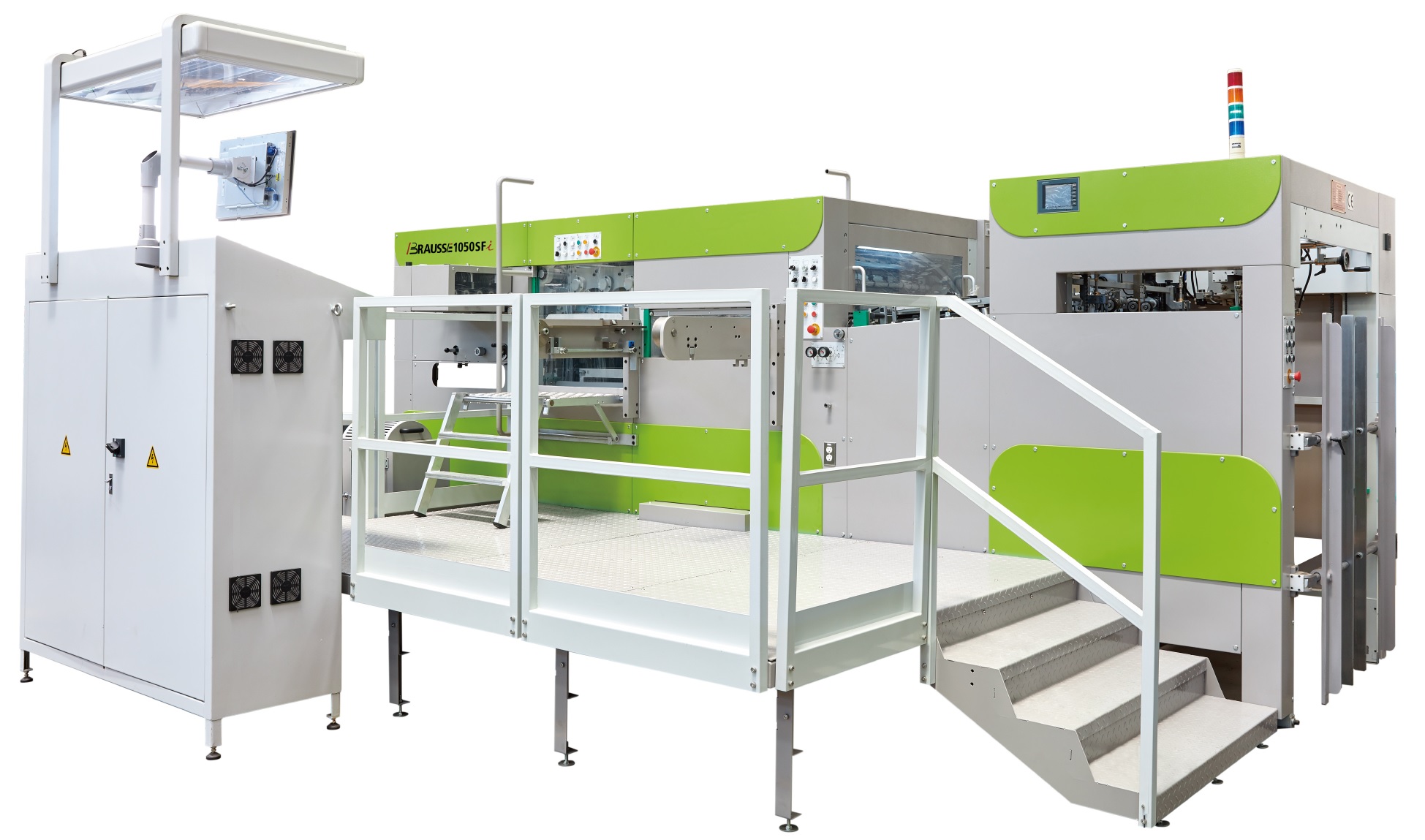 Specifications
Carton Board (depending on quality)

80-600g/ m2

Corrugated Board (depending on quality)

Up to 4mm

1050x750mm

400x360mm

1040x720mm

(Max. cutting size can be reached at 1040x730mm when the quick locking system is dismantled from the die chase)

1080x745mm

1080x736mm
| | |
| --- | --- |
| | 8-16mm (subject to working environment, sheet quality and operation skills, etc.) |
| | 23.8mm |
| | 7500cycles/hour (subject to working environment, sheet quality and operation skills, etc.) |
| | 300tons |
| | 63KW |
| | 220V, 50/60HZ, 3-phase |
| | 0.8m3/min (Prepared by User) |
| | 16.5tons |
| | 7075(L)x6550(W)x2235(H) mm (incl. catwalk, preloading rails, and foil unwinding unit carrying trolley) |
| | |
| --- | --- |
| | 1020mm |
| | 25mm |
| | 1020x730mm |
| | Ø 240mm |
| | 730mm |
| | |
| --- | --- |
| | 0-160°C |
| | 12 |
| | 24KW |
Automatic Foil Stamping Machine JSF-780F
One machine for die-cutting, stamping and embossing
¡@¡@


New improvement design on all machine chassis to make easy operation and heavy built with
¡@¡@¡@¡@Steel frames structure..
¡@¡@


Touch screen monitor for entering foil job data, and much-easier-trouble shooting assistant
¡@¡@¡@¡@page, to show all possible machine errors with in one page.
¡@¡@


Adopt heavy duty and large size servo-motor for the foil pull system, to give much accurate foil
¡@¡@¡@¡@pulling and easy access for the operator to load or unload foils.
¡@¡@


New design electrical control by PLC (Programmable Logic Control System) and work with
¡@¡@

¡@¡@an encoder to obtain accurately machine running monitoring system.
¡@¡@


Improved suction and blower devices for feeder.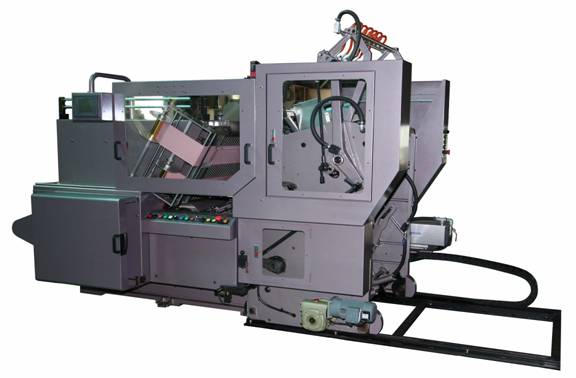 | | |
| --- | --- |
| Specifications | JSF-780F |
| Size of Cutting Plate | 800 x 600 mm |
| Max. Sheet Size | 780 x 570 mm |
| Min. Sheet Size | 280 x 250 mm |
| Inside Chase Size | 750 x 540 mm |
| Max. Stamping Area | 780 x 550 mm |
| Power of Heating Plate | 8 KW |
| Max. Temperature | 180¢J |
| Heating Zone | 4 |
| Foil Puller | 2 |
| Foil Diameter | 200 mm |
| Thickness of Stock For Stamping | 0.12 ~ 3 mm |
| Thickness of Stock For Die-cutting | 0.1 ~ 2 mm |
| Max. Speed | 2,200 sheets/hr |
| Machine Weight | 5,000 kg |
| Machine Dimension (cm) | 380L x 195W x 205H |